Moderat is the ultimate electronic supergroup from Berlin that has defined the sound of minimal techno over the last two decades and made it famous all over the world. The formation was founded by the merger of two icons of the German electronic scene – Modeselektor, which brought together Sebastian Szarya and Gernot Bronsert, and Apparat, which is the brainchild of Sasha Ring. The members of the future Moderat met for the first time in 2003 and already then their first tracks were released, which outlined the direction the formation would take.
Check out their first EP from 2003 - Auf Kosten der Gesundheit.
They released their debut album with the breakthrough single "A New Error" in 2009. The second album with the laconic title "II" was released in 2013, the third "III" is from 2016 and the last album "MORE D4TA" saw the light of day in May 2022.
Moderat's live shows are a stunning combination of techno, minimalist electronic genres and breathtaking visuals, with Sascha Ringo's clear vocals levitating above. This will be no different at their open air concert at Metronome Prague 2023.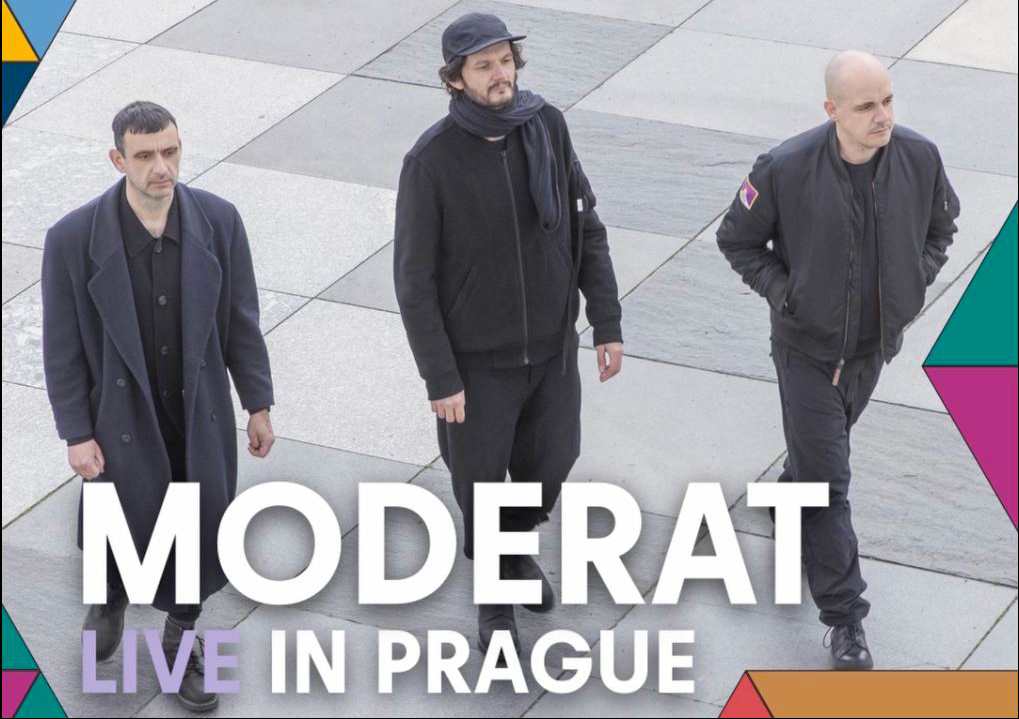 30. 11. 2022